5V Low Current Portable Type
TPT-B1HCL Series
5V Multi-channel/Rack Type

–

B1L Micro-current series
A micro current -  high accuracy -  portable charge/discharge  equipment specially designed for Wearable battery cells test.
It small in size(89Wx43Hx212D) , movable , and  with  USB communication.
Whenever it 's convenient to test the Wearable battery cells for the  engineers.
±

0.02%  Precise Output and Measurement
To  be meet the Wearable micro current accuracy  requirements.
Various specifications  of  1mA

、

10mA

、

50mA

、

100mA

、

500m ,to meet  the all kinds of cells test requirements.
Universal Battery Fixture
There are three types connection of Terminal, Coin cell holder, Line Pa.
To be meet the variety of battery test connection requirements in a suitable way.
Single / Collective Multi-Channel
Can use a single channel in the desk or laboratory table, also use the same channel, instead of the cabinet 1 ~ 128 Chs multi-channel.
To meet the user all kinds of needs in testing, quality control, development, production.
Hardware

Applicable Products

Application Testing
Expansion Modules

Customized Expansion Module
You will need special test functions with the different project testing, production requirements.
For example, CANBus, NFC, special definition I / O, special control Chamber ... and so on.
Our company can provide customized service, to help your test progress in different projects more convenient,
faster and also reduce the workload of manpower.
Please feel free to contact with THINK POWER TECHNOLOGY.
Specification
Model

Spec

Devce type

TPT-B1HCL001A

5V

±

1mA 

1 casing 10 modules (channels)

TPT-B1HCL010A

5V±10mA 

1 casing 10 modules (channels)

TPT-B1HCL050A

5V±50mA 

1 casing 10 modules (channels)

TPT-B1HCL100A

5V±100mA

1 casing 10 modules (channels)

TPT-B1HCL500A

5V±500mA

1 casing 10 modules (channels)

Frame Dimension
Interface (Front)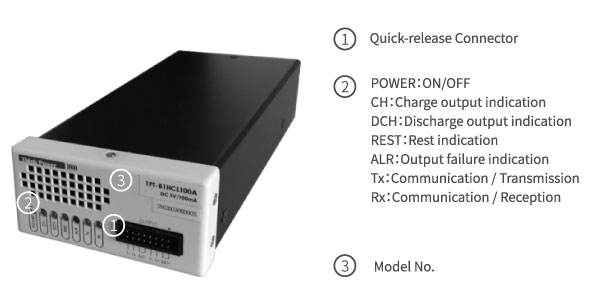 Interface (Back)
Test Fixture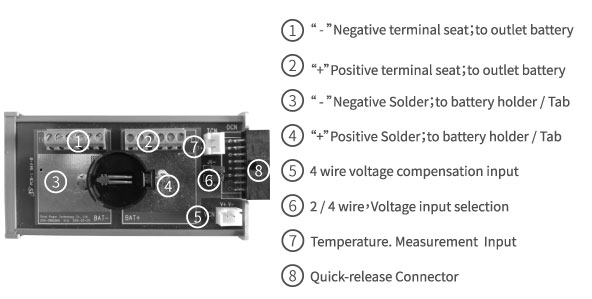 Warranty & Services:
 

 Free Hard / Software update

   Free online technology support service

   One year warranty