5V Battery Pack Charge / Discharge Equipment
TPT-B1C Series
Complete independent module design
Single independent module design.

Independent channel control module.

Single independent module installation.

Meet the different characteristics of the batteries charge and discharge requirements,  channel number to ensure uniqueness of the modules.

The user can expand and removed quickly through the device manager of new hardware installation and uninstallation.

Our after service is based on modular maintenance ,  efficiency and easy.
Long life design
A semiconductor switch is designed internal of modules,  no life limited like mechanical contact , no arcing damage from switch high voltage .   We ensure the equipment is running steadily and continuously for long time

,

so effectively extend the service life of equipment

。

Standard warranty for this series of products is two years.
Support Gas Gauge communication
Available accessories for TPT-G500A  provides
3-in one multiple communication support; Independent communication channel; Built-in hardware accelerator;
Enhanced signal drive capability;
Avoid stray capacitance and interference by EMI. Built-in a complete parameter list inside software that can define the parameters of table contents.
Multi-communication & Support  SCPI command control (GPIB)
The user can control the machine by ThinkLab software, also through the SCPI communication instruction to write the software by their self.
And application of SCPI instructions directly, proceed the equipment operation control.
To support the use of equipment that maximizes flexibility.
Software Channel in Parallel (only Experimental Type)
Provide the function of software channel in parallel; expand the method of use in the equipment more flexible, the operation more easy.
Reaction time of the fast communication, each channel in parallel <0.2sec complete the channel current output in parallel.
±

0.02%  High precision output and measurement
TINK POWER provide the user with a different equipment experience and excellent cost performance comparable to high precision equipment which made in USA

、

Europe and Japan.
Ether charge or discharge mode, we guarantee the high precision of the output and measurement accuracy.
Hardware

Applicable Products
Application Testing

Expansion Modules

Specification
| | | |
| --- | --- | --- |
| Model | Spec | Device type |
| TPT-B1C0505B | 5V±5A | 1 casing 10 modules(channels) |
| TPT-B1C1010B | 5V±10A | 1 casing 10 modules(channels) |
| TPT-B1C2020B | 5V±20A | 1 casing 10 modules(channels) |
| TPT-B1C5050B | 5V±50A | 1 casing 6 modules(channels) |
Frame Dimension : 10Chs/Box
Range

:

5V5A

、

5V10A

、

5V20A  Unit

:

mm
Frame Dimension

:

6Chs/Box
Range

:

5V50A   Unit

:

mm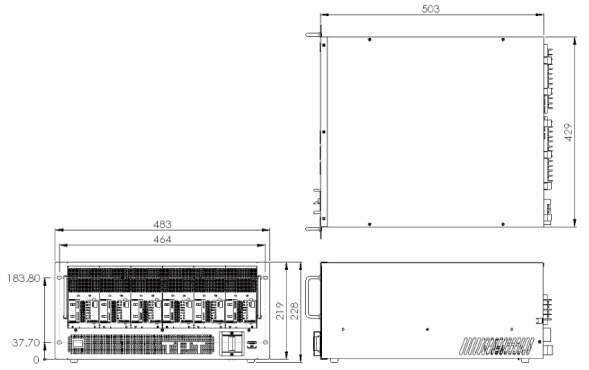 Communication Port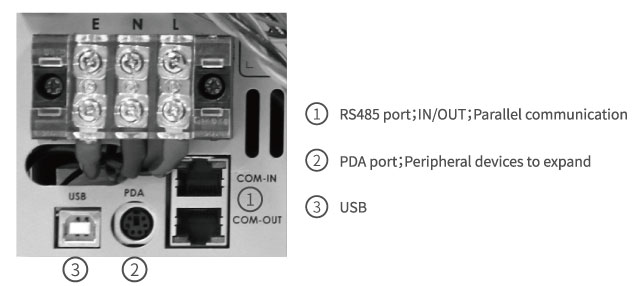 Customized  Configuration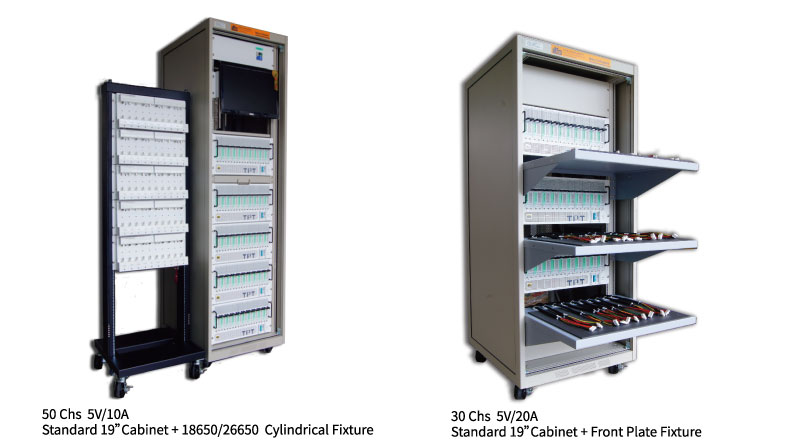 Services & Warranty

:
Free Hard / Software update

Free online technology support service

One year warranty